[u]
Summon Families
[u]
Species :
White tiger-serpent- A creation and mythological animal made by a girl with ton of imagination. The creation has a white tigers head with a serpents body and ability to breath and swim underwater quick. The body has the pattern of the tiger, also he has the sharp claws and furry paws too! He eats fish,leafs,tons of meat and drinks anything. He usually lives either in the forest or in the a water habitat.
Spoiler:
Basic Traits :
They can breath underwater with their invisable gills. They also can manipulate water/suiton.
Beliefs:
They usually get closer to Kari megamis faster then others. Due to the Megamis moon relations.
Boss:
Karisa
Contract holder:
Karisa
Other Members:[/]b] N/A

[b]Contracted Individuals:
N/a (For now)
Realm;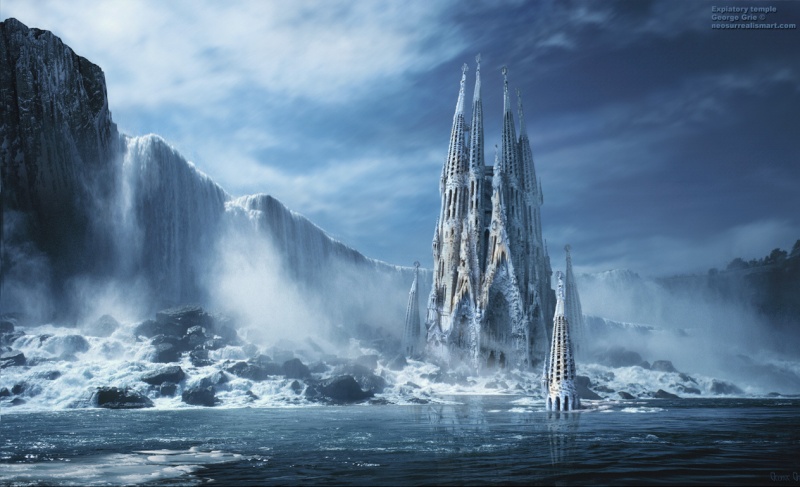 It's a temple/caslte in a far cold ocean area. All the tiger serpents live there and sometimes Karisa goes there.
Summon(s):
Name: Fluffy (It's what Karisa is aloud to call him) Cute isn't he? O3O
Physical Description: Fluffy is a 20ft tall tiger-serpent. He has a head and patterned color as a white snow tiger and a body and water resistence as a water serpent. He is white as snow but has stripes that are pure black. His gills are hidden that gives him the abilities to breath underwater.
Summon Requirements: He requires some blood and a moonflower.
Species: Tiger-Serpent
Rank: B
Story: She was walking away from the place she was staying at and walked by the river alone. Next thing she knew she felt like there was someone or something hiding. Karisa was 9 and alone at this time in her history and is not included in it. Next thing you know a robber came out and Karisa screamed in fright and next thing you know a 20ft animal went infront of her and scared off the man. The animal looked at her and purred like a tiger and slithered like a serpent/snake. They became friends ever since and he always protected suki and came out when she screams or is in complete danger.
Special Characteristics:
Water breathing:
Fluffy has the abilities to breath under water as he is a half water serpent. He has hidden gills and theyre protected.
Abnormal speedin water: Fluffy has a high speed level and is able to do 200Mph under water.
Jutsu List
Name: whirpool Distraction
Type: Taijutsu/ninjutsu
Rank: B
Element: Water
Description: This jutsu is only aloud to be used if they are someone with lots of water surrounded by him, such as lake,river,sea,ocean and ect. He will swim down at the bottom as far as he can and while the opponent is destracted by Suki, fluffy swirls in circles to create a whirlpool. He then will bring it up as he swims up in a patterned circle and then suki will step away from the opponent and Fluffy will bring thw whrilpool onto the opponent and THEN finally Fluffy will go into the whirlpool and strick the opponent with his sharp dangerous claws.
Name: Bubble freezie trio
Rank: C
Type: Ninjutsu
Element: Water=Fluffy/Ice=Karisa
Description: This is mostly commonly used for when Suki is trapped or other occations. Somehow when the opponent stops,stuck or anything that can get the opponent Fluffy will create a huge bubble spear and make the opponent stuck inside of the bubble in air or on land. After that if there is any struggle with the opponent trying to get OUT then he will stay in one spot to make the bubble a lil stronger. After that Suki will concentrait on the bubble and then finally do her ice jutsu to make the outer parts of the bubble frozen hard core. The bubble will last for 10 minutes if the opponent survives that long in cold freezeing water or drown.